Hans Uszkoreit
Saarland University, DFKI Language Technology Lab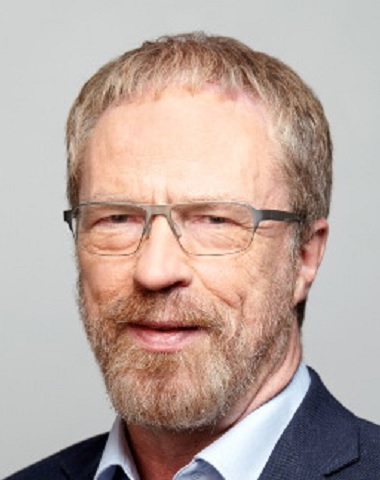 Biography
Hans Uszkoreit is Scientific Director at the German Research Center for Artificial Intelligence (DFKI) where he heads the DFKI Language Technology Lab in Berlin. He studied Linguistics and Computer Science at the Technical University of Berlin and the University of Texas at Austin. While he was studying in Austin, he also worked as a research associate in a large machine translation project at the Linguistics Research Center. After he received his Ph.D. in Linguistics from the University of Texas, he worked as a computer scientist at the Artificial Intelligence Center and was affiliated with the Center for the Study of Language and Information at Stanford University.
After a stay at IBM Germany, first as a research fellow and later as a Project Leader he was appointed Full Professor for Computational Linguistics at Saarland University, where he taught for more than 25 years. From 2010 till 2015 Uszkoreit led META-NET, a European Network of Excellence dedicated to Technologies for Multilingual Europe comprising 60 research centers in 34 countries. In several projects he is currently developing language technology applications in the area of data analytics.
Opportunities and Challenges for Language Technology in the New Era of AI
Currently language technology is blessed with unprecedented opportunities in means and demands. New means emerge from progress in AI, especially in machine learning and semantic technologies, but also from the availabiity of huge volumes of language data and very large repositories of structured knowledge. Increased demands and practical chances for applications originate from the digital transformation of industry and society. These applications in turn supply even more data for the acquisition of linguistic skills through machine learning methods.
Whereas progress in the last decades mainly came from raw or hand-labelled linguistic data, we witness a move towards data that are already associated with nonlinguistic information providing references, contexts, needs and actions. For some applications such data are relatively easy to obtain, for others the data acquisition is costly or highly difficult.
In my presentation I will provide examples from our own work and from other research to illustrate this development. I will then discuss the ramifications to research planning and expectation management.
See our other confirmed keynote speakers: